Tender Issued for Sub Trades at New BC Hydro Operation Facility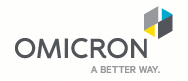 Omicron Construction Management Ltd. is requesting interested trade contractors to submit their Pre Tender Qualification Statements for the construction of a new BC Hydro Campbell River Operations Facility located at Quinsam Crossing in Campbell River.
The Project involves a new facility of approximately 28,000 square feet, which includes on-site services and related site development work. Construction is expected to begin in August, 2013 on this $16 million project. Omicron will be inviting bids for this project from pre-qualified trade contractors.
Interested trade contractors are invited to submit pre-tender qualification statements for the following specific scopes of work to be bid as separate tender packages: Structural Steel/ Misc. Metal Fabrications; Concrete; Reinforcement Steel; Masonry; Structural Wood; Mechanical Systems; Electrical, Data, Voice, & Security; Doors, Frames, & Hardware; Roofing & Accessories; Cladding; Spray Insulation & Fireproofing; Glazing System; Specialty Doors; Rough Carpentry; Metal Stud Framing, Ceilings; Flooring; Ceramics; Painting; Millwork; Specialties, Lockers, Accessories; Equipment; and Furnishings.
Contractor's Qualification Statements can be obtained from the Project Coordinator Trevor Falkenhagen by email at tfalkenhagen@omicronaec.com or by downloading them here. Further information about the project can be downloaded here. This pre-tender qualification call closes Friday, May 17.