Call the Experts at The Mortgage Centre Comox Valley for Help Understanding Your Mortgage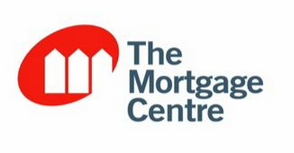 Is it time to renew your mortgage? Wondering if you could get a better rate, or even where to begin if you're thinking of buying a new home? When you think Mortgages, think The Mortgage Centre Comox Valley – your go-to place for mortgage information.
Whether you're looking for the best rates on a new mortgage, refinancing, renewing, or simply looking for a mortgage checkup, the team at The Mortgage Centre Comox Valley can help. With a wide range of specialized services, they have the most experienced mortgage brokers in the Comox Valley working for you.
The Mortgage Centre is located in Comox but provides services to the entire Comox Valley (Courtenay, Comox, Cumberland) and Campbell River. Whether you are looking for a fixed or variable rate mortgage, residential or commercial, the mortgage brokers at The Mortgage Centre Comox Valley are your experts.
Call Angela Zumbo or Gary Snider toll free at 1.866.898.8821 or fill out an online application for a free quote on your mortgage. Be sure to sign up for their newsletter to receive monthly mortgage advice and information.
Learn More or Send Message