Air Tanker Base at Campbell River Airport Gets Improvements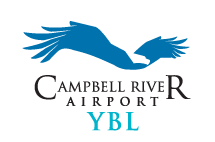 A $3.7 million project that will improve the areas where air tankers park and load is underway at the Campbell River airport.
"The work should take about eight weeks, which means the base will be ready for air tankers in time for this year's forest fire fighting season," says Susan Sinnott of the Campbell River Airport Authority in a press release. New surfaces will replace pavement and concrete installed in the 1970s. The Ministry of Forests has awarded the work to local contractor Upland Excavating Ltd. Other improvements include upgrading the electrical system and connecting the air tanker base to City water and sewer services, with a catchment system.
"The finished project will provide a significantly-upgraded, contained area with two bays where air tankers can load with water or fire retardant in preparation for fighting forest fires," Sinnott says, adding: "These improvements are another step in making the Campbell River Airport attractive to new customers and business investors."
Regularly scheduled commercial air operations will not be affected by this project. The airport expects a three-day closure of one of the airport's taxiways (a route that connects to the runway) later in the project to tie in paving from the tanker base area. Normal aircraft operations and scheduled air traffic will continue during this time.
Updates are regularly posted on the Campbell River Airport's Facebook page.